HOW TO ENABLE COOKIES ON SAFARI
June 8, 2021
If you are using Safari to perform a search using our new search platform, we recommend that you go to "Preferences" and then disable "Prevent Cross-Site Tracking" and disable "Block All Cookies".
Refresh the Safari page to confirm that cookies are not blocked.
Please visit the "Live Support" link below should you have any further questions or require assistance.
UPDATES TO THE LISTINGS SEARCH FUNCTION ON CBA'S HOMEPAGE
May 24, 2021
On Monday, May 31, we will be changing our landing page to feature our new listings search platform. Simply click the "SEARCH" button to launch the application.
Please note: You will continue to search for Business Opportunities by clicking on the green button on the CBA Homepage. For detailed information
For additional guidance on how to search in the new platform, visit our newly updated Training & Reference Guides Page. You'll find helpful information about signing up for hands-on training webinars, video tutorials, and how-to guides.
CBA'S NEW ONLINE, ON-DEMAND CONTINUING EDUCATION PLATFORM IS NOW LIVE!
MAY 24, 2021
We know that continually acquiring new knowledge is the key to success in Commercial Real Estate. But it's not always easy (or possible) to join us for a class or log on for a live webinar.
So we're pleased to announce that we've partnered with ExceedCE to launch our classes in a new 24/7, online, on-demand format to better meet our members' continuing education licensing requirements.
These classes provide the same excellent content, delivered by the same exceptional instructors, but on your schedule. They're the next best thing to a live lecture!
For more information and registration, please click on the button below.
IMPORTANT COVID-19 UPDATE: UPDATED REAL ESTATE COVID GUIDANCE: FACE COVERINGS
MAY 21, 2021
On May 21st, Governor Inslee issued a proclamation updating the "Healthy Washington - Roadmap to Recovery" plan and providing information regarding face coverings. In addition, the Department of Labor and Industries published guidance for employers regarding face coverings.
The following applies to real estate firms and face coverings in the office.
Consumers visiting a real estate office:
Firms can require all consumers to wear a face-covering;
Firms can allow consumers who are fully vaccinated to not wear a face-covering after providing proof of vaccination; or
Firms can allow consumers who are fully vaccinated to not wear a face-covering based upon the honor system.
For brokers and employees in a real estate office:
Firms can require all brokers/employees to wear a face-covering; or
Firms can allow brokers/employees who are fully vaccinated to not wear a face-covering after\

(a) showing proof of vaccination; or
(b) providing a signed document attesting to vaccination.

The firm should maintain a log of persons who have verified that they have been vaccinated, including the method and date of verification.
The following applies to visits to a property (showings, inspections, appraisals, open houses, etc.) for brokers, clients, and industry partners (e.g. appraisers, inspectors, photographers, etc.):
All persons must wear a face-covering unless the seller instructs otherwise (i.e. the seller explicitly allows fully vaccinated persons to not wear a face-covering on the property).
Note that, people are considered fully vaccinated:
Two weeks after the second dose of the Pfizer or Moderna vaccine; or
Two weeks after the single dose Johnson & Johnson vaccine.
As a reminder, effective Tuesday, May 18th, every county is in Phase 3 of the "Healthy Washington - Roadmap to Recovery" plan, where the following protocols apply:
Capacity for real estate offices, including guests, is limited to 50% or lower. Appointments are not required for clients to visit real estate offices. Remote meetings with clients are encouraged.
In-person brokerage activities at the property (showings, inspections, etc.) are permitted by appointment with no more than ten (10) people on-site, in addition to the broker.
In-person open houses are permitted with no more than ten (10) people are on-site, in addition to the broker.
The following protocols continue to apply to all in-person activities (previews, showings, listing appointments, inspections, walk-throughs, appraisals, etc.):
In-person activities must be by appointment only;
All persons must wear a face-covering unless the seller instructs otherwise (i.e. the seller explicitly allows fully vaccinated persons to not wear a face-covering in the property); and
Those persons must strictly follow social distancing guidelines by remaining at least six feet apart at all times.
Our friends at Washington REALTORS® have provided updated COVID 19 Real Estate FAQs for additional guidance.
NOW AVAILABLE EXCLUSIVELY FOR CBA MEMBERS: LEASING MARKET AND SUBMARKET REPORT
May 12, 2021
We are pleased and excited to announce that CBA Members now have direct access to Leasing Market and Submarket Reports within our new listings search platform! Packaged for independent CRE professionals, these reports are available exclusively to CBA Members at no additional charge.
From Seattle to Spokane, Boise to Bellingham, and up and down the I-5 Corridor, you can now access dynamic market reports with current and historical aggregated data for the vacancy, absorption, rental rates, and new construction for the vast majority of CBA's markets for the Office, Industrial, Retail, and Multi-Family asset classes. These reports are sourced by REIS, the nation's most trusted provider of commercial real estate market data, research, and analytics, and supplied to CBA through our partnership with Moody's Analytics, the owner of Catylist and REIS. They are a terrific complement to CBA's quarterly CMA reports, which provide analytics and data for commercial property sales across the state of Washington.
These are the same reports relied upon by institutional lenders, large corporations, institutional owners, government agencies, and the nation's leading news publications, industry publications, and business journals. As a CBA member, you can now use them to improve your understanding of the market, support your business, and better assist your clients.
For more information on how to run these reports CLICK HERE.
JOIN US IN HONORING KEY CHOICE COMMERCIAL'S FOUNDER, MIKE BRADLEY
May 11, 2021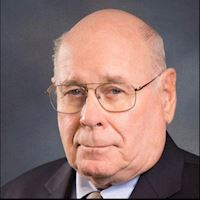 We here at CBA are saddened by the news that longtime member and Key Choice Commercial Founder Michael Bradley passed away on April 19, 2021. Mike established Bradley Commercial Real Estate in 2004 and was passionate about educating people about commercial real estate.
After selling the firm to Natalie Foskey in 2017, the team continued operating under Bradley's name until 2020. Even though he "retired," his license was kept current at Key Choice Commercial Real Estate. Mike was a man who loved traveling, adventure and staying up to date on all things related to commercial real estate. He was proud of his CCIM designation (Certified Commercial Investment Members) and attended classes yearly to keep current on the latest trends in commercial real estate. He was a source of education and inspiration and stayed active in the industry right up to the end.
Our heartfelt condolences go out to Mike's family, friends, and coworkers.
WASHINGTON'S COMMERCIAL REAL ESTATE PROPERTY SALES REBOUND SIGNIFICANTLY DURING Q1 2021 COMPARED TO 2020
May 10, 2021
CBA's Commercial Market Analysis (CMA) Sales Report analyzes quarterly economic and commercial real estate sales activity and trends at the market and submarket levels. We are pleased to offer this detailed analysis and report for your use and interpretation. In this report, we compare same-month and total quarterly sales by asset class and county from 2020 to 2021.
Summary Highlights of Q1 2021:
The market saw a 71% quarterly increase in dollar volume and a 16.5% increase in transaction volume compared to Q1 2020
The rebound was led by the Industrial and Multifamily property segments, which witnessed 296% and 126% increases in dollar volume, respectively.
Office property sales, despite an 11% drop in dollar volume from the prior year, saw a surge in the number of sale transactions, increasing 51%.
Retail properties, despite challenges associated with COVID-19 economic shutdowns and restrictions over the past 12 months, saw a 14.5% increase in dollar volume and a 4.7% increase in sale transactions.
To view the full report, click on the button below.
SIGN-UP TODAY TO GET HANDS-ON HELP WITH OUR NEW SEARCH PLATFORM AND LEGAL LIBRARY PRO!
CBA provides monthly webinar training to help you master all of our powerful tools and resources and make the most of your membership.
Join us Monday, May 24th from 3:00 - 4:00 p.m., as we show you how to use our powerful Legal Library PRO tool.
Join us Thursday, May 27th from 9:00 - 10:00 a.m., to learn how to use our search platform, create reports, and manage your listings.
SETTING UP "SAVED SEARCH" ALERTS ON OUR NEW SEARCH PLATFORM
Hot Sheets are one of the most widely used tools on our new CBA Search Platform, so we've made some updates to help you better meet your clients' needs.
You can now set up "Saved Search" alerts to get the information you need when you need it. And you can even add your clients to your "Saved Searches" for even quicker results.
THANK YOU FOR JOINING US FOR OUR 2021 ANNUAL MEETING!
We appreciate you taking the time to learn more about the state of the association and our plans for the coming year.
If you missed the meeting, you can watch the video by clicking below or download the meeting presentation slides HERE.
THE NEWLY RATIFIED CBA BOARD OF DIRECTORS SLATE FOR TERMS THROUGH 2023 INCLUDES:
Scott Coombs, NAI Puget Sound Properties
John Miller, CBRE
Arvin Vander Veen, Colliers International
Monica Wallace, Wallace Properties
Brooks Burton, Windermere
Casey Brazil, Kiemle Hagood
2021 BOARD OFFICERS INCLUDE:
Chair: Brian Hatcher, Kidder Mathews
Chair-Elect: Monica Wallace, Wallace Properties
Immediate Past Chair: Tiffini Connell, West Coast Commercial Realty
Treasurer: John Miller, CBRE
Each of the 16 members of CBA's Board of Directors prides themselves on representing all specialties, voices, and geographies from the commercial brokerage industry, and includes members from the largest and most prestigious international firms, to the small, successful, and independently owned and operated firms.
We would also like to recognize our outgoing Board Members for their outstanding service to the association during their tenures.
Thank you, Scott Blankenship and Tom Quigley!